A math test on literal calculation in 3rd grade is always a way for the student to make more progress in math. Indeed, this chapter on literal calculation in the 3rd grade encompasses interesting concepts that allow you to develop new skills. Thus, you need to follow this course carefully to master it well and get a good grade on the math test on this chapter. Also, always read your course at home for a thorough understanding. Review the class exercises often at home to ensure that you have understood the course. Use all materials allowed to facilitate the resolution of the exercises.
This math test will allow teachers but also students who want to progress throughout the year to practice more on this chapter. If you don't understand any of the points in the course, consider challenging your teacher.
Exercise 1:
Expand and reduce the following expressions: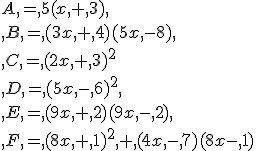 Exercise 2:
Factor the following expressions: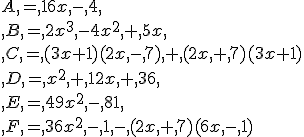 E xercise 3: Patent (South America)
Let

and

1) Calculate E for x = 0, then for x = 1
2) Calculate F for x = 0, then for x = 1
3) Factorize E
4) Factor F. Deduce that E = F whatever the value of x.
Problem:
In the figure below, AEFG, AHIJ and ABCD are squares.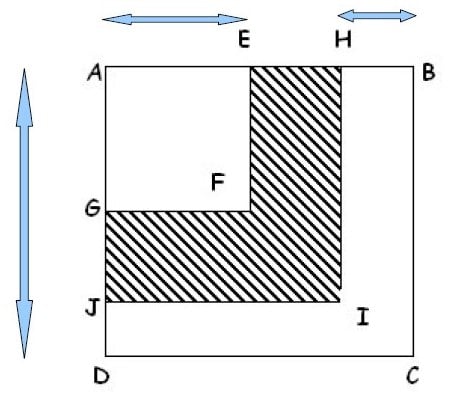 AD = 4; AE = 2 and HB = x
1) Calculate AH as a function of x. Deduce the area of AHIJ and specify in the list
below the algebraic expression(s) that correspond(s) to the area of the
hatched area :

2) Expand and reduce the following expression:

3) Factorize Q
4) Calculate Q for x = 2.
What does this result mean for the figure? (Make a sentence)
Cette publication est également disponible en :
Français (French)
العربية (Arabic)