The math exercises on linear functions in the third grade (3ème) allow you to practice well on this chapter. In mathematics, the term linear function refers to two distinct but related concepts. Thus, in calculus and related fields, a linear function is a function with a graph that is a straight line. More precisely, it is a polynomial function of degree zero or one.
The main objective of this course is to manipulate the vocabulary related to linear functions but also to work on the determination and the graphic representation of a linear function. Remember to get the necessary materials.
Exercise 1:
Draw the graphical representations of the linear functions in an orthonormal plane and give the equation of these four lines.
f1 : x

3x f2 : x

-3x f3 : x

2,5x f4 : x

– x
Draw the line with equation y =

x
Exercise 2:
The lines d1, d2, d3, d4 are the graphical representations of the linear functions f1, f2, f3, f4.
Determine the coefficients of these functions and give the algebraic expressions of these functions
f1(x) = ……… f2(x) = ……… f3(x) = ……… f4(x) = …………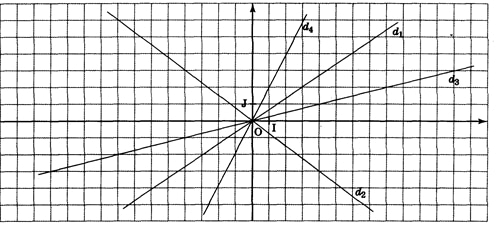 Exercise 3:
Read the coordinates of the marked point.
Find the coefficient of the linear function
Give the algebraic expression of this function.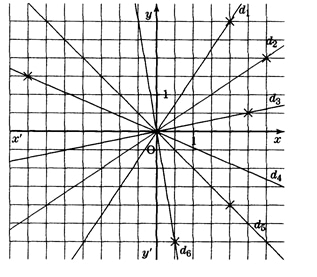 Exercise 4:
In each of the following cases, express the area A(x) of the colored surface as a function of x.
Specify if x

A(x) is linear

Cette publication est également disponible en :
Français (French)
العربية (Arabic)