A course on homotheties with the definition of the transformation as well as the different properties of conservation and the effects on the enlargement or reduction of figures. The student should be able to construct the image of a figure by a homothety of center O and ratio k using geometry equipment (ruler, compass, square and protractor). To know how to interpret the kind of homothety according to the sign of the ratio but also to apply the different properties in order to carry out demonstrations. We will end this lesson on homotheticals with concrete problems of everyday life in the third grade
I. Homothety:
Definition:
Transforming a figure by a
homothety of center O
is to enlarge or reduce it
by dragging the points along the lines passing through O.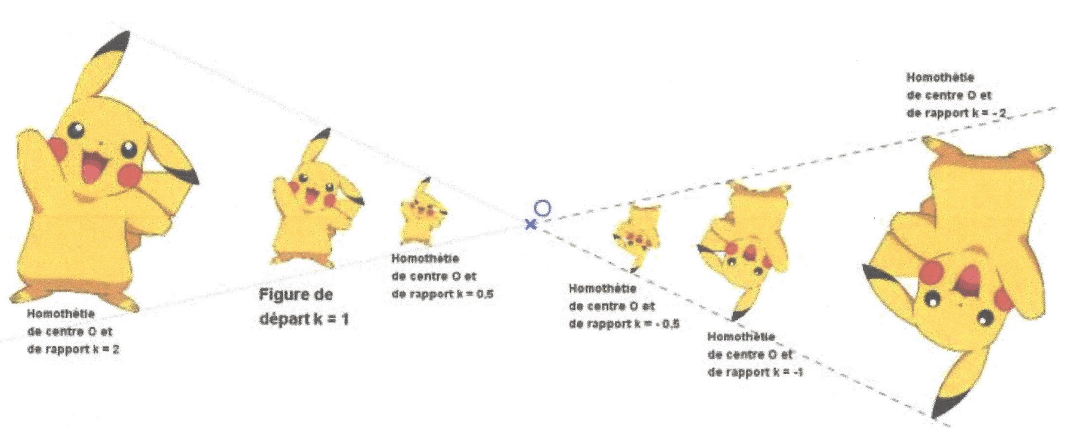 Definition:
The image of a point M by the homothety of center O and ratio k>0 is the point M' such that :
M' belongs to the half line [OM);
.

Cette publication est également disponible en : Français (French) العربية (Arabic)