You have access to this online space for middle and high school math courses.
– The college includes the classes of 6 th , 5 th , 4 th and 3 rd
– The high school includes the classes of 2de, 1ère and Terminale.
You can download all these lessons online in PDF format at any time.
Some students, good or not so good, need supports like these documents
to review or learn a lesson that was not understood during class time.
From your home, download your lessons and review them at your leisure.
Develop skills by progressing throughout the year in order to master the content of the different chapters contained in your textbooks and in the national education program through definitions, properties, theorems or by knowing by heart its different formulas.
These courses are very explicit so that you understand all the steps of a
lesson.
There are many materials available for students at all levels. Whether you are a beginner or an advanced student, there are courses to help you improve your math skills.
Lessons can cover a wide range of topics, from the basics of arithmetic to the more advanced concepts of geometry and algebra. They may also include lessons on problem solving, critical thinking and problem solving.
Learn your math lessons correctly.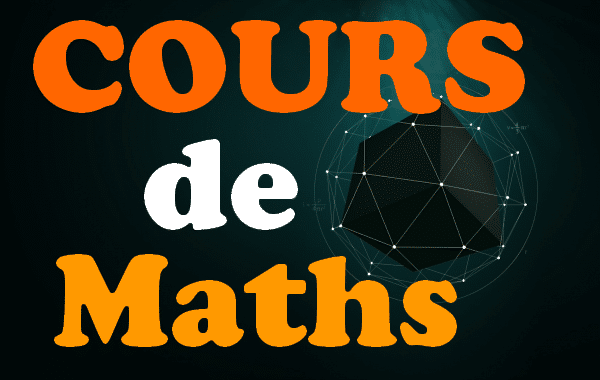 When a student moves from elementary to middle school or from middle school to high school, the techniques do not change but the courses do. This is the point at which a student should not drop out. These worksheets will help you keep up with your math all year long.
If you encounter difficulties in any of the steps in the worksheets, don't hesitate to ask your teacher for advice or to ask questions via our online forum. You may not have much help in your entourage so you need to get help in other ways. We are at your disposal to help you solve a solution or assimilate a math course available online.
All these lessons are in accordance with thenational education programs.
You can now register on the forum by creating alerts. As soon as a
person answers your question, you are notified immediately by email. Saving time
considerable.
Solutions are not always easy to understand, especially in high school, and you need to get help as soon as you feel the difficulty setting in. You need to get help right away so that you don't miss the next steps.
Cette publication est également disponible en :
Français (French)
العربية (Arabic)