This proctored assignment on first degree equations with one unknown is intended for teachers as well as students who want to review a math test on equations. At the end of this test, each student should be able to easily solve equations and make good progress in math. Take the time to read the statement carefully before you start working on an exercise. This will ensure that you do not make mistakes when solving. Use the calculation methods and properties learned in class. You have to concentrate well during the test to get a good grade.
D.S : equations and problems of the first degree.
Exercise n° 1 : (9 pts)
Solve the following series of equations:
a. x+5= 4
(0.25 pt)
b .2x = 3
(0.25 pt)

c.4x -12=0( 0.5 pt ) d. 5x-19= 24x- (3x+13)
(1 pt)

e. 5x+1=2x+19
(1 pt)
f. 5+4h =0
(0.5 pt)

g. (5x– 3)(6+x) = 0 (1 pt) h. 2 – 3t = 0
(0.5 pt)

i.


(0.5 pt)
j.

(1.5 pt)
k. 6+2(8+6x) – 9(3x+4)= 0
(1 pt)
m . (3x– 1)+(7 – x)= 0
(1 pt)

Exercise n° 2 : ( 3 pts)
x is a positive number, show that this triangle is rectangular.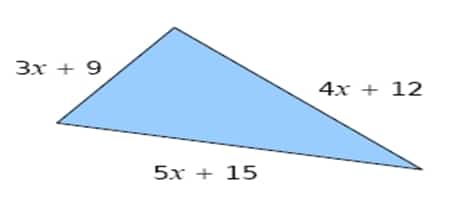 Exercise n° 3 : (5 pts)
Let

a. Expand the expression B.
b. Factorize B.
c. Calculate B for x = – 5 .
d. Solve the equation B = 0.
Exercise 4: problem. ( 3 pts)
Arthur and Charlotte choose the same number.
Arthur multiplies it by 10 and subtracts 2 from the result.
Charlotte multiplies it by 8 and adds 7 to the result.
They both get the same result.
What number did Arthur and Charlotte choose at the beginning?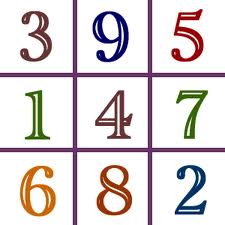 Cette publication est également disponible en :
Français (French)
العربية (Arabic)